See if you've heard this one before: "Books make great gifts!" It's true, and we have some wonderful ideas for this holiday season as well as updates on Dogwood Press titles that aren't far off.
Author J. Stephen Beam has signed The Death Letter all over Mississippi, visited Garden District Books in New Orleans last week, and will venture into Tennessee (stops in Knoxville and Franklin) this month. We've had many requests for a Beam signing on the Mississippi Gulf Coast, and here's a save-the-date: join him this Saturday, October 7 from 1-3 p.m. at Pass Christian Books. That's where the in-person signing will take place, but the book will be carried at the PCB store in Gulfport as well.
Meantime, the first release from the all-new Sunrise Press, Monica's Walton's Advent Reflections For This Day, is available at the following Mississippi bookstores: Lemuria Books (Jackson), Lorelei Books (Vicksburg), Pass Christian Books (Pass Christian and Gulfport), and The Book Mart & Cafe (Starkville). In addition to this wonderful little Christmas devotional being available on a retail basis, your small group at church might be interested in it for study. Find the book via the Sunrise Press tab on the Dogwood Press website, dogwoodpress.com.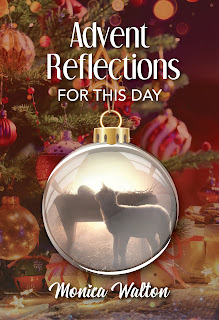 Candace Cox Wheeler can't wait for you to read Sunset in the Sound, and neither can I! It's the final volume of her Biloxi-based trilogy and set in the 1950s with illegal gambling driving another brilliantly researched plot that's full of local color and real people from the era. Watch for it in April 2024. And watch for The Amendment, the excellent suspenseful debut from new Dogwood Press author Scott Lenoir. It's set along the Mississippi Gulf Coast and in parts of south Louisiana. Watch for his book in August 2024.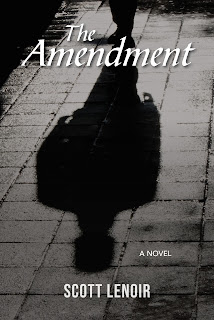 The next J. Stephen Beam novel and the long-awaited Valerie Winn novel are also in the works, so be watching for firm launch dates for those books. And my favorite mystery/suspense short story author continues to write and publish at a dizzying rate of speed these days: John Floyd has stories in the current issues of Strand Magazine, Alfred Hitchcock's Mystery Magazine, and Woman's World, and one in the newly released anthology Killin' Time in San Diego (Down & Out Books). Upcoming are more stories in the next issues of Strand and Alfred Hitchcock and in the private-eye anthology Prohibition Peepers (also from Down & Out Books). And don't forget John's weekly blog, Sleuth Sayers, each Saturday on Facebook. Always an interesting read!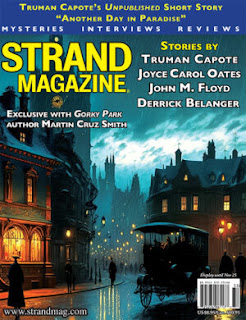 That's all the news that fits! Visit dogwoodpress.com for updated author appearances, and to order first edition signed copies of our titles. Thanks for your time!