Like a lot of us, I suppose, I spent the spring of 2020 thinking the pandemic would last several weeks, maybe a couple of months. I still felt that way even after more than a dozen John Floyd events to support his book Lighten Up A Little were wiped off the board. Then came, in May, a blast email from the good folks at the Mississippi Book Festival announcing that the 2020 event had been cancelled. What felt like a lead weight seemed to drop inside me.
But there's good news: the 2021 MBF is definitely on, as of this writing. It's Saturday, August 21 at the Mississippi State Capitol, and if you're comfortable getting out and about, I sure hope you'll make plans to attend. Candace Cox Wheeler, Randy Pierce, and John Floyd will join me in the Dogwood Press tent for a hot, humid day of visiting with old friends and making new ones. Look up the MBF website and take in the vast array of talent on the many author panels, and please plan on supporting a signature Mississippi event that should make all of us who love the Magnolia state proud. You'll really enjoy it.
As things gradually open back up, John Floyd and I look forward to his visit to the Webster County Public Library in Eupora for an author talk on Monday, August 9 at 1:30 p.m. This appearance is noteworthy because it's the first event of any kind in support of Lighten Up A Little. Those who attend will be in for a treat, as the humorous poems in the book are a hoot to begin with, and John really brings them to life with his energetic readings.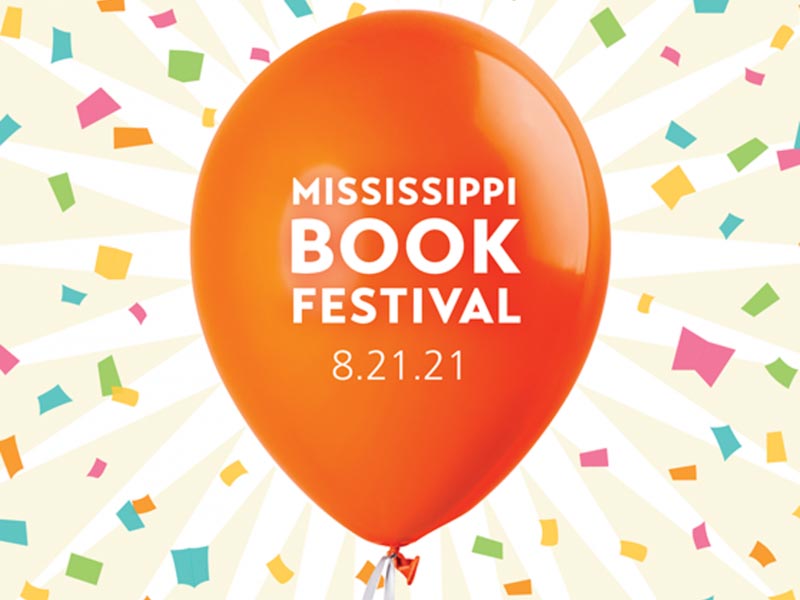 Candace Cox Wheeler had a very successful signing at Page and Palette Books in Fairhope, Alabama, and met lots of nice people. You'll really enjoy meeting her at the MBF, and we're getting wonderful feedback about Cradle in the Oak, her excellent work of page-turning historical fiction that's set in Biloxi, Mississippi, in the early twentieth century.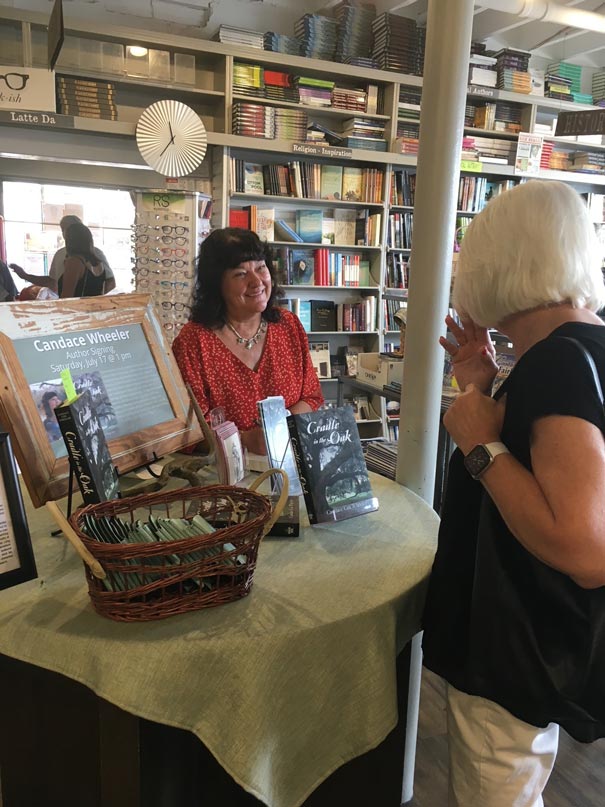 Cradle in the Oak is one of many Dogwood Press titles available for download via Amazon Kindle. If that's your preferred method of reading, grab a copy and start reading in literally a minute or so. Or visit dogwoodpress.com for signed copies of everything in our catalogue, and remember that when you order directly from us, you'll have your purchase in hand in just 2-3 business days.
I hope to see you at this year's Mississippi Book Festival. Thanks for your time!