Greetings! I'm delighted to announce that Stephen Beam of Sumrall, Mississippi, is joining the Dogwood Press family of authors. I can't wait for the release of his first novel, The Death Letter, a who-dunnit set in rural northeast Mississippi that will hook you on the first page with a brief but haunting prologue. Suspense builds as several of the characters, you'll come to realize, are not what they seem. It's a novel absolutely soaked in small town Mississippi life, warts and all. Be sure to tell your friends!
Thanks again to our wonderful friends at the Bonfire Book Club in McComb, Mississippi! Candace Cox Wheeler spoke in October, and I look forward to visiting in January and discussing my Oakdale series prequel, Resting Place. As I've said in this space more than once, books clubs are absolutely crucial toward getting the word out about what we do and the Bonfire group, which only began in the last year-plus, has a large membership and really rolls out the red carpet for their authors.
Speaking of book clubs, Candace was delighted to learn that her fine debut novel, Cradle in the Oak, was selected a few weeks ago by the South Baton Rouge Literary Guild in neighboring Louisiana. That book club has been around for 23 years, and we really appreciate your interest!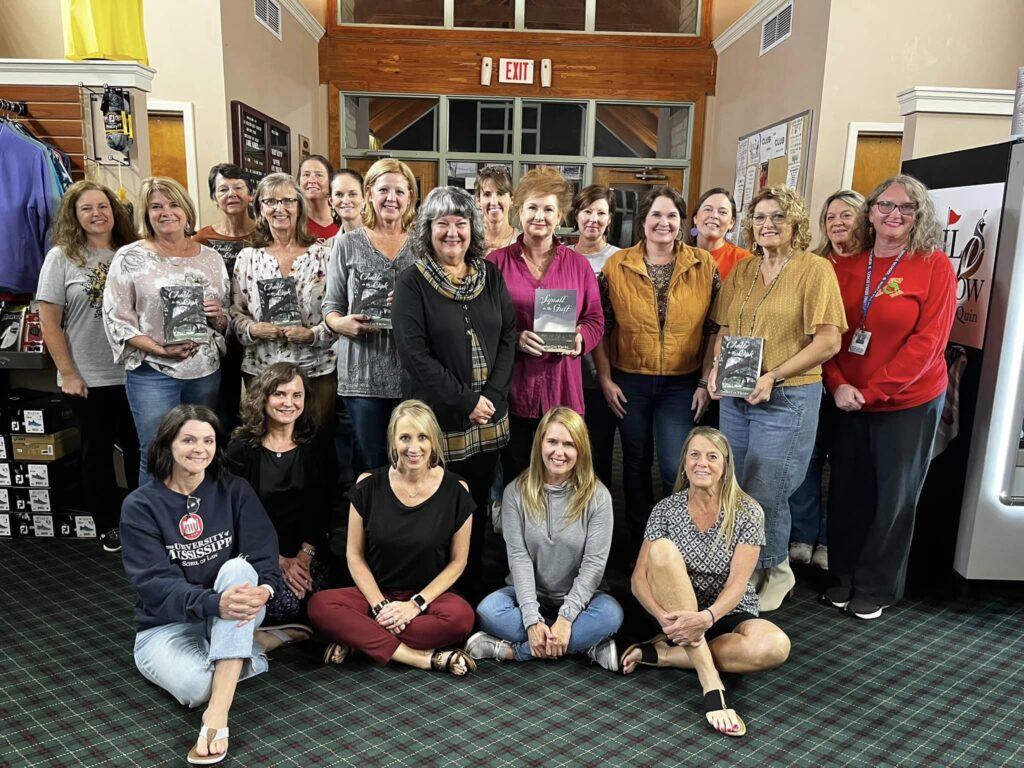 In addition to book clubs, many public libraries are re-opening their doors to in-person author talks. Several weeks ago I thoroughly enjoyed a multi-author presentation in Sumrall that was surprisingly well-attended given the monsoon-like conditions, and librarian Nel Ducomb and her devoted Friends of the Library team in Kiln (known to Coast locals as "The Kill") are putting on terrific luncheons once again. I had a wonderful time there earlier in November, and Candace visits on December 7 at noon. She'll share background about the critical scene in Squall in the Gulf that took place in The Kill!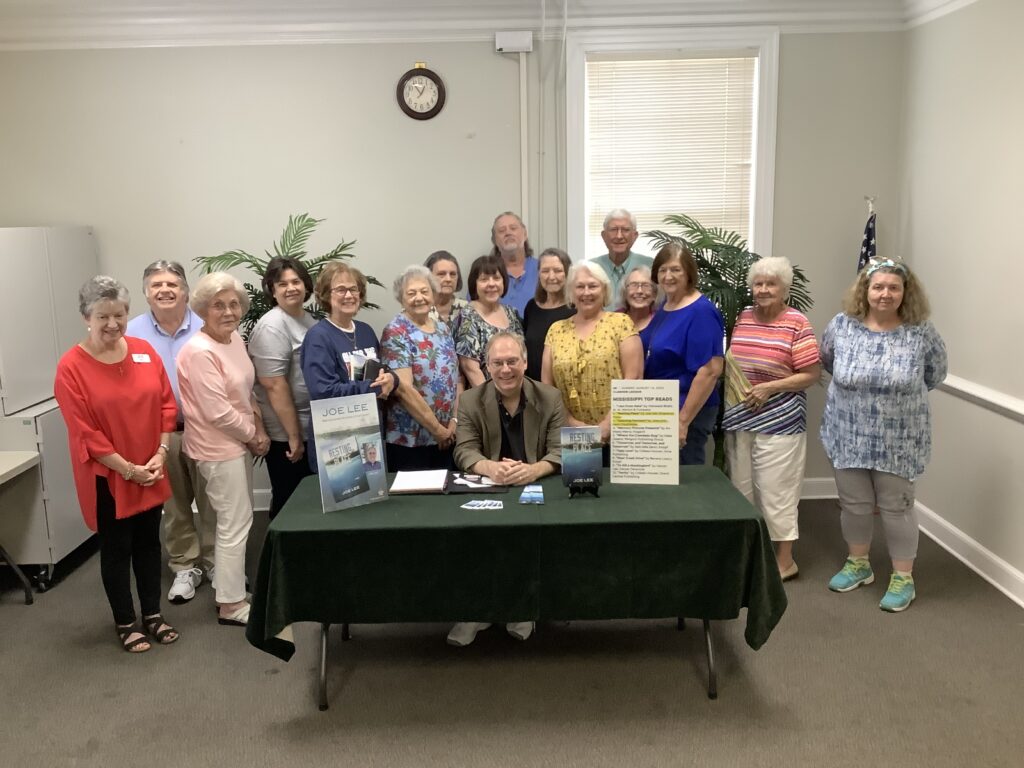 Also, watch for Candace this Saturday, December 3, at the Biloxi Main Street Christmas in the City event from 10-4. You'll be able to purchase autographed copies of both of her terrific novels!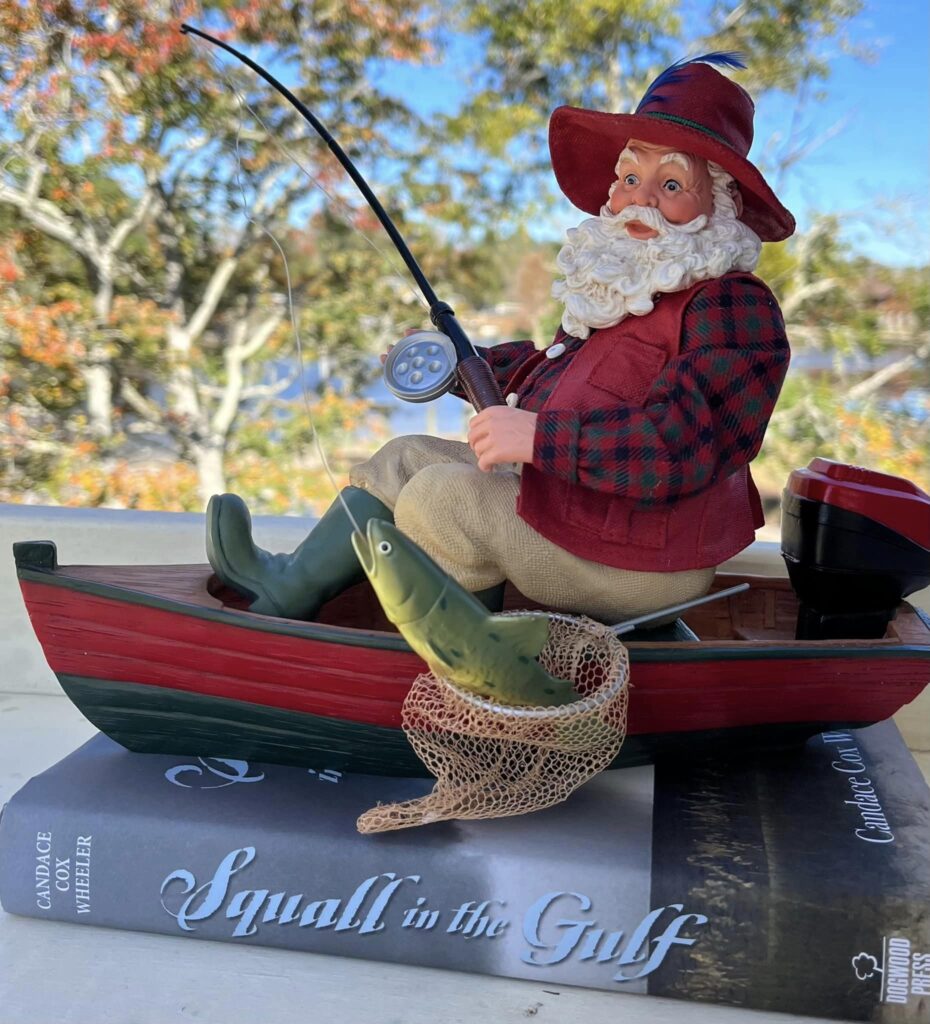 You've heard much about Small Business Saturday and Cyber Monday in recent days, and here's a way you can still take part in both: visit the Dogwood Press website at dogwoodpress.com and tackle the rest of your shopping list! All titles you order will be signed, and you'll have them in just several business days, leaving you plenty of time to get them wrapped and under the tree! If you do your reading through a device, we've got you covered, as just about all Dogwood Press titles are available for download through Amazon Kindle.
That's all the news that fits. Thanks so much for your time. Happy reading!