The Mississippi Book Festival made a glorious return in 2022 with 6,200 who enjoyed the wide range of author panels, and that total doesn't include the throng of folks who browsed the beautiful Capitol grounds and met dozens of Mississippi authors. Dogwood Press is proud to have taken part, and we had a wonderful time seeing old friends, making new ones, and selling books along the way. Even the mid-afternoon downpour which effectively ended our day couldn't dampen our joy!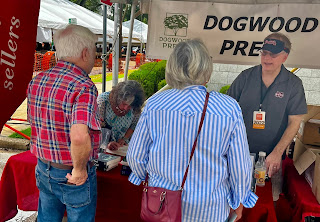 We're off to a great start with Candace Cox Wheeler's Squall in the Gulf and my own Resting Place. Both of us are delighted to hear kind comments about our new books, but what really does my heart good is seeing so many people attending in-person book events again.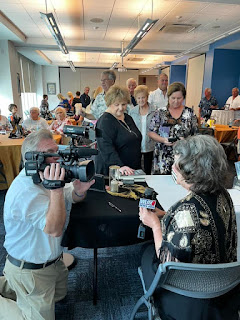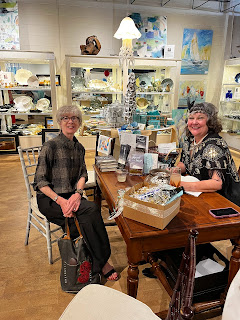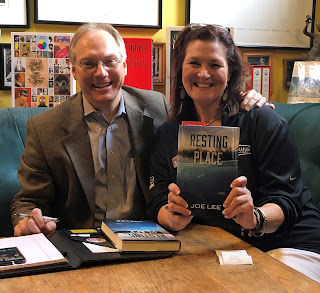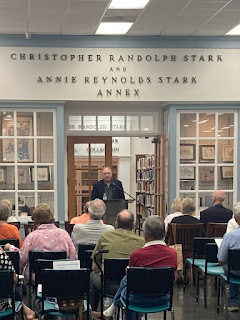 One of the most interesting book signings Candace has is at the Ground Zero Blues Club in Biloxi on Wednesday, September 28. It will start at 4:30 p.m., and in addition to live music to follow, Candace's talk about her new book will be especially relevant because of the land on which the new club was constructed. Let's just say you'll be fascinated! She and I will also do a combo event at Bay Books in Bay St. Louis on September 28 at 11 a.m., she'll visit Page and Palette Books of Fairhope, Alabama, on October 1, and I'm headed to Tupelo, Mississippi, on October 20 to sell copies of Resting Place at the annual Celebration Village.
John Floyd, meanwhile, continues to write quality short fiction at something approaching warp speed these days. He has had stories published in recent issues of Mystery Magazine, Black Cat Weekly, Woman's World, and Alfred Hitchcock Mystery Magazine as well as a dozen upcoming anthologies. John also received a fifth Derringer Award several months ago, becoming the ONLY writer to have won five Derringers. As I have said before in this space, the Derringer is to short mystery suspense fiction what the Grammy is to the music industry, and what the Oscar is to the film industry.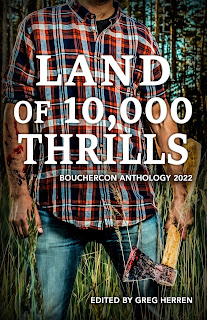 Order signed copies of all books in the Dogwood Press catalog by visiting dogwoodpress.com, including Resting Place and Squall in the Gulf, and say hello at an upcoming book event soon. Need a speaker for a talk to your book club or civic organization? Just get in touch. Also, we're being asked when the Kindle versions of Resting Place and Squall in the Gulf are coming, and the wait is almost over. However you do your reading, whether on a device or from a physical book, we are grateful for your interest in our work.
Thanks for your time. Have a wonderful day!