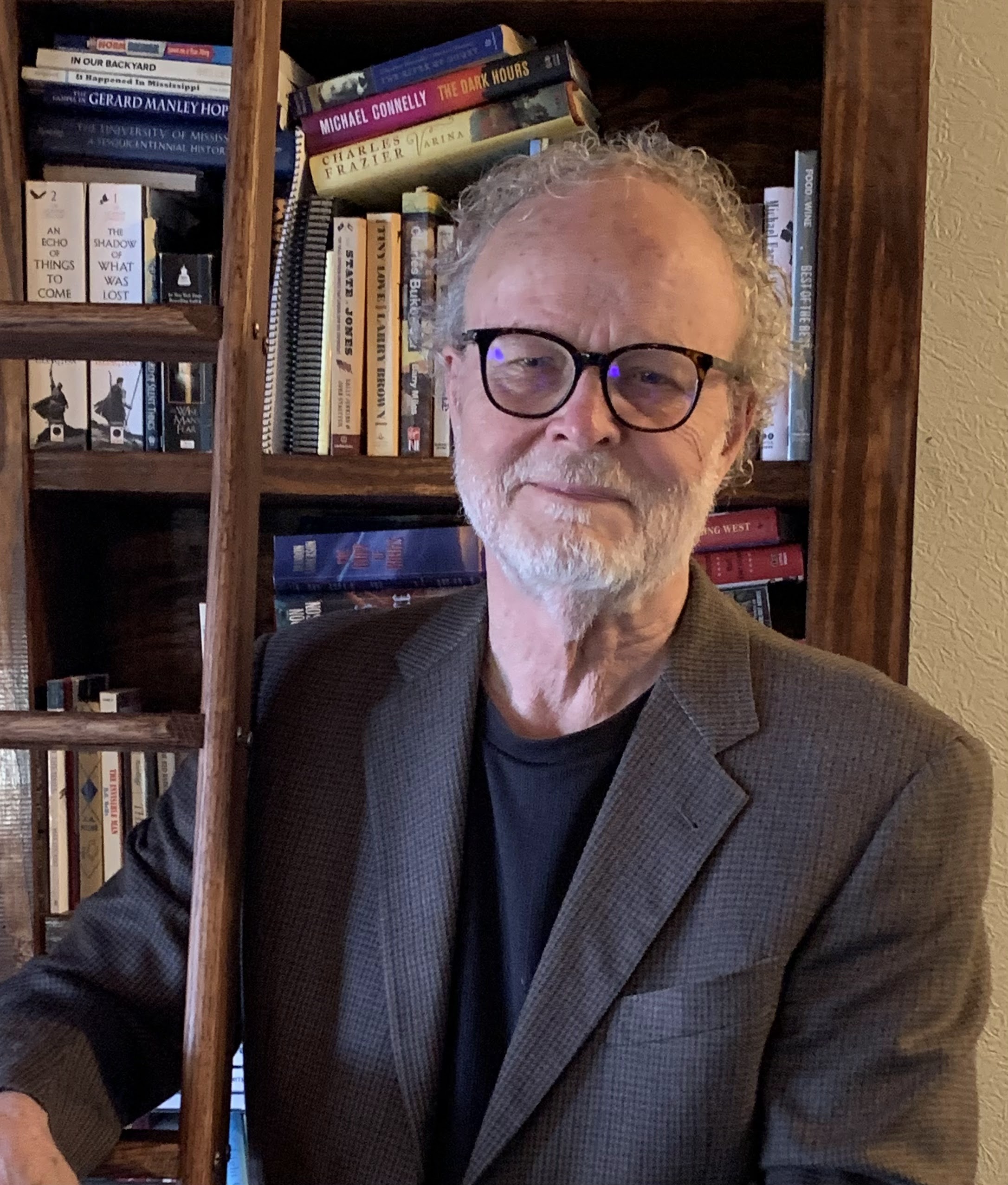 Originally from Itawamba County, Mississippi, J. Stephen Beam is a graduate of Itawamba Agricultural High School and holds degrees from both The University of Mississippi and the University of Southern Mississippi. A former schoolteacher, he graduated from the University of Mississippi Medical Center and spent more than three decades as a licensed physician. He is married to Dawn Beam, a justice on the Mississippi Supreme Court. They have five children between them and live in Sumrall, Mississippi. The Death Letter is his first novel.
Upcoming Author Appearances
Friday, January 19 / Louisville, MS / Winston County Library / 11:30 a.m.
Thursday, February 8 / Pontotoc, MS / Pontotoc County Library / 12 p.m.
Thursday, March 21 / Starkville, MS / Starkville Public Library / 12 p.m.
Saturday, March 23 / Grapevine, TX / Talking Animals Books / 2 p.m.
New from J. Stephen Beam! The Death Letter
A humble, unassuming war hero from a tiny town in northeast Mississippi, Jesse Thomas has dealt with a lot in his short life, including the untimely death of his beloved parents in a fatal automobile crash. What has Jesse perplexed is that no one even talks any more about his wife, Mary, who went missing more than a year ago. Once Jesse himself was cleared of the crime by state investigators and the local sheriff, it's as if Mary never existed. The one clue investigators found was the remains of Mary's dog. Although no one in law enforcement seems to find the discovery important, Jesse thinks it matters a lot. But other than sympathy, it's difficult to get much else from enigmatic sheriff Frankie Weatherford, Jesse's legal guardian and the father of Brax, Jesse's best friend growing up. Mr. Frankie, who has been like a second father, wouldn't have anything to hide . . . would he? The more Jesse pokes around, the more hostility he seems to encounter, especially from a pair of seedy men he knew from childhood who radiate envy and hatred toward him. Could they know what happened to Mary? Does Brax, a once-promising athlete whose life is in ruins, know more than he's telling? Can Johnny Coats, a hard-to-read friend of the sheriff, be trusted? And how far will Jesse have to go to protect Ellie, his soulmate since middle school? A fast-paced, atmospheric thriller absolutely submerged in the lives of small-town Mississippians,The Death Letter introduces novelist J. Stephen Beam, a natural-born storyteller whose debut is a worthy addition to Mississippi's rich literary legacy.